Nov 27, 2021 (AB Digital via COMTEX) – Quarta-Rad Inc. has grown to become one of the leading manufacturers and global distributors of radioactivity detection equipment and air quality measurement instruments. The company recently reiterated their commitment to delivering the best possible experience to customers with the introduction of the RADEX Scintillator scintillation detector. Described as the Radex Scintillator Model of Geiger Counter, the product offers a wide range of features that will endear it to users in different parts of the world.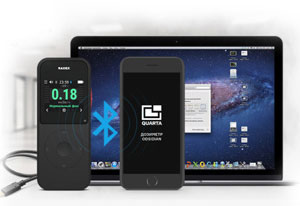 Radiation remains one of the most popular subjects across the globe, with millions of people worldwide seeking ways of reducing the risk of getting ailments that have been associated with it.
In a related development, several devices have been developed for the detection and measurement of radioactivity. Unfortunately, many of the available devices do not effectively address the concerns of users in terms of versatility and user-friendliness. However, the team at Quarta-Rad Inc. seeks to change this narrative as substantiated with the launch of the RADEX Scintillator scintillation detector.
The RADEX Scintillator scintillation detector is designed as a compact personal Geiger counter, providing non-professional users with fast and precise measurements that can be used for the localization of high-level radioactive sources. The portable, lightweight device comes with a plethora of features that make it suitable for all categories of health-conscious users who desire to know the radioactivity of different items.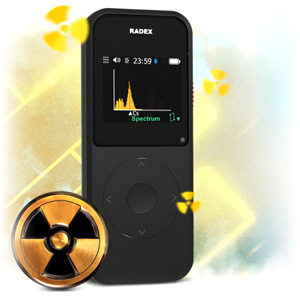 Features of the device include detection of β (Beta), γ (Gamma) and X-ray radiation, radiation search mode, cumulative dose measurement, data storage on PC, audible alarm, vibration alarm, and sharing of measurements with other users. The compact, professional-grade scintillation detector, radiation detector, dosimeter is versatile and can be used on multiple items, including building materials, antiques, household goods, soil in household plots, vehicles, and a host of others.
The common stock of QUARTA-RAD, INC. is publicly traded under the symbol QURT on the OTC Markets Group Pink Sheets (OTCPINK:QURT). For more information about the radiation detector and the company's common stock, visit https://quartarad.com/. Quarta-Rad, Inc. can also be found across social media, including Facebook and Instagram.
Safe Harbor: Forward-Looking Statements are included within the meaning of Section 27A of the Securities Act of 1933, and Section 21E of the Securities Exchange Act of 1934, as amended. All statements regarding our expected future financial position, results of operations, cash flows, financing plans, business strategy, products and services, competitive positions, growth opportunities, plans and objectives of management for future operations, including words such as "anticipate," "if," "believe," "plan," "estimate," "expect," "intend," "may," "could," "should," "will," and similar expressions are forward-looking statements and involve risks, uncertainties and contingencies, many of which are beyond our control, which may cause actual results, performance, or achievements to differ materially from anticipated results, performance, or achievements. We are under no obligation to (and expressly disclaim any such obligation to) update or alter forward-looking statements, whether as a result of new information, future events or otherwise.