Sale!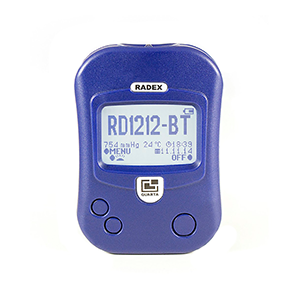 Radex RD 1212-BT Advanced geiger Counter with Bluetooth
Advanced geiger counter with Bluetooth link to smartphone
RADEX RD1212-BT geiger counter / radiation detector can be used by professionals and non-professionals for quick and reliable measurement of radiation background in environment, soil and products. Features capability to track radiation "live", store it or share online.
Compatible with Android phones, iPhones or tablets.
• Advanced geiger counter / radiation detector with Bluetooth link to smartphones
• High-accuracy sensor SBM-20-1. Pre-calibrated
• Beta, Gamma and X-ray radiation detector
• Temperature and Air Pressure in real time
• Free Application for mapping and sharing
not rated
$

259.95
Add to cart